Become Member of welfare united association for human and nature
Below benefits you get after becoming member of our NGO
– News about our NGO.
– Invitations for the Events.
– you get the opportunity to work with us for our social work.
– If you are active for our NGO, then you get the chance to involve in our planning.
– You will get the certificate of membership.
Amount to be donate for membership is: Rs. 1000 /-
Note : we not take cash amount for membership.
You can become the member by below methods
हमारे एनजीओ के सदस्य बनने के बाद आपको लाभ
– हमारे गैर सरकारी संगठन के बारे में खबर
– कार्यक्रमों के लिए आमंत्रण
– आपको हमारे सामाजिक कार्य के लिए हमारे साथ काम करने का अवसर मिलता है।
– यदि आप हमारे गैर-सरकारी संगठन के लिए सक्रिय हैं, तो आपको हमारी योजना में शामिल होने का मौका मिलता है।
– आप सदस्यता का प्रमाण पत्र प्राप्त करेंगे
सदस्यता के लिए दान करने की राशि है: रु। 1000 / –
Note : हम सदस्यता के लिए नकद राशि नहीं लेते हैं
आप निम्न तरीकों से सदस्य बन सकते हैं
Cheque (welfare united association for human and nature)
DD (welfare united association for human and nature) payable – patna
pay through Paytm :scan and pay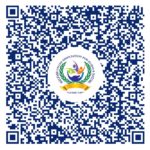 A/C Transfer – Name : welfare united association for human and nature
Allahabad Bank
Account Number: 50387547289
IFSC: ALLA0211464