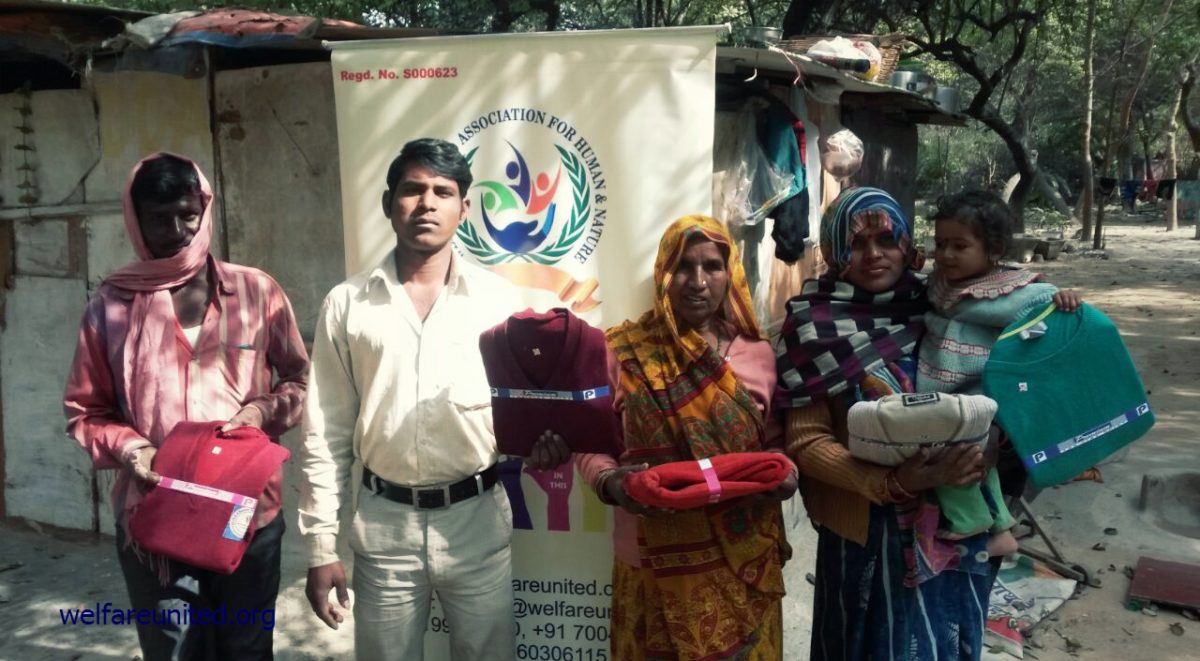 Woolen Clothes are Distributed
Woolen Clothes has been distributed near Hauz Khas, South Delhi by Welfare United Association for human and nature on 11th Feb 2018. There were many poor and old aged people was getting benefited from this free distribution of woolen clothes.
—
11 फरवरी, 2018 को WELFARE UNITED ASSOCIATION FOR HUMAN AND NATURE द्वारा हौज़ ख़ास, दक्षिण दिल्ली के पास ऊनी कपड़े का वितरण किया गया। ऊनी कपड़े के इस मुफ्त वितरण से कई गरीब और बूढ़े वृद्ध लोगों को फायदा हुआ था।.
#welfareunitedindia #ngo
We organize free health checkup camp at different places and other programmes you can check our EVENT page for upcoming events.
welfare united is always focusing on the welfare of our society and we are working towards our goal.
IMAGE Gallery