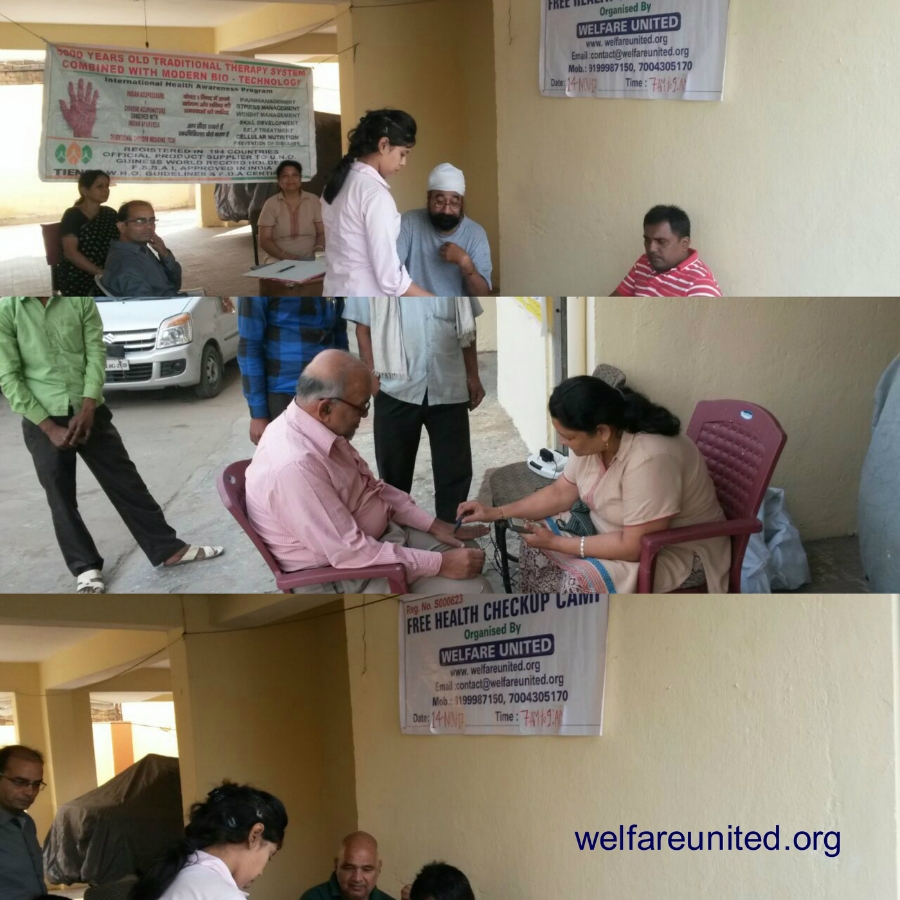 Free health checkup camp on world diabetes day
free health checkup camp organized by welfare united association for human and nature on the occasion of diabetes day (14-11-2017) between 07:00 am to 09:00 am, with the help of total lab care and physiotherapist doctor mrs Swarna lata.
In this camp, we had checked blood sugar, uric acid, physiotherapy and etc.
डायबिटीज डे (14-11-2017) के अवसर पर 07: 00:00 बजे से सुबह 9:00 बजे तक WELFARE UNITED ASSOCIATION FOR HUMAN AND NATURE द्वारा आयोजित मुफ्त स्वास्थ्य जांच शिविर, Total lab care और physiotherapist डॉक्टर श्रीवार्णा लता की मदद से।
इस शिविर में, हमने रक्त शर्करा, यूरिक एसिड, फिजियोथेरेपी आदि की जांच की थी।
We organise free health checkup camp on different places you can check our EVENT page for upcoming events
welfare united is always focusing on the welfare of our society and we are working towards our goal.
IMAGE Gallery